ASL Interpreting Services
Accessible Communication for the Deaf (ACD) is the Sign Language Services Division of the IU Group of Companies, providing comprehensive American Sign Language (ASL) services for a wide range of businesses. All ASL services are provided by professional sign language interpreters with years of experience and national certification (when required).
At ACD, we have a proven track record of providing the very best sign language interpreters to clients nationwide. Our ASL interpreting services are utilized by hospitals and medical facilities, state and county government departments, law firms, insurance companies, and corporations.
Our contracted interpreters have spent years studying the language and culture of the Deaf community to deliver superior and accurate interpretations to businesses and organizations across the United States.
On-Site Interpretation
Clients request services from ACD to meet the requirements of the Americans with Disabilities Act of 1990, which mandates that places of public accommodation make their facilities, goods, and services accessible for all persons with disabilities.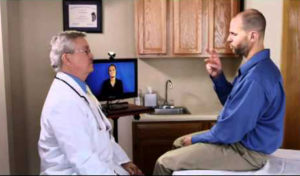 Video Remote Interpreting
Video Remote Interpreting (VRI)  involves the use of videoconferencing equipment or videophones to transmit video and audio signals through high-speed Internet connections. This allows a deaf or hard-of-hearing person to access a sign language interpreter in a remote location.